Scroll down to read this article in Dutch.
The unpredictability of lockdowns impacted the abilities of companies stay afloat but many successfully adapted and even started to thrive, according to our Q4 findings on the status of SME health in the Netherlands. Manufacturing and wholesale motor industries recovered to pre-pandemic levels of risk over Q4 (September to December 2021), reveals the research, which is based on public data and self-developed models. Significant improvement was also seen in the financial sector, although logistics experienced a much slower recovery.
It remains that those most impacted are businesses with 14 employees or less in the food and beverage, hospitality, and retail sectors. The independent businesses that were unable to adapt services to an online world struggled the most. However, the overall picture of adaptability from these sectors is optimistic. As the Netherlands emerges from its newest lockdown in February 2022, we expect to see many of these smaller businesses continue to bounce back.
 Sectors on the road to recovery:
Wholesale motor has fully recovered to pre-pandemic levels when comparing predicted credit risk between September 2019 and December 2021.
CBS indicated the growth of the manufacturing industry by 11% in November 2021, which aligns with the low risk of default we have seen.
Strong improvement in credit scores was seen from financial services companies.
Particularly in the first part of Q4, the food and beverage sector recovered nicely, but the lockdowns of December likely hindered the full range of progress.
Despite some recovery, food and beverage and hospitality sector risk in December 2021 is still not near the health of September 2019 (recording of pre-pandemic data).
"The hospitality and food and beverage sectors were undoubtedly hit hardest during the pandemic. New challenges continue to arise, including ongoing lockdowns and rising inflation. This is impacting employment, wages, and the hiring market, putting more pressure on SMEs and making them susceptible to increased risk," says Herman Peeters, Principal Consultant, Experian Netherlands. "But such businesses have also shown agility and resilience over the pandemic years. We saw a notable drop in the expected default rate for these vulnerable sectors in early Q4. We are optimistic that with openings, these businesses will recover even more in the coming 18 months."
This research is based on public data and self-developed models. Find out how Experian can help you harness the power of data or get in touch with one of our specialists.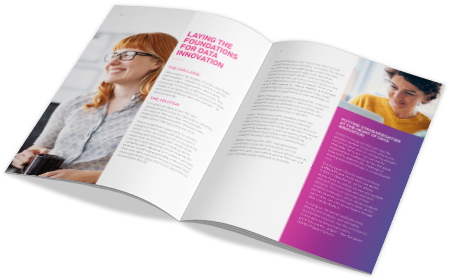 Download a detailed report on the credit state of SMEs
Download now
---
Weg naar herstel: kredietrisico en wanbetalingspercentages verbeteren voor het mbk
De onvoorspelbaarheid van de lockdowns had grote gevolgen voor het voortbestaan van het mkb, maar veel bedrijven wisten zich succesvol aan te passen en zijn er zelfs sterker uitgekomen, zo blijkt uit onze bevindingen over de staat van het mkb in Nederland in het vierde kwartaal. De auto-industrie en de productiesector hebben zich hersteld tot de risiconiveaus van vóór de pandemie in het vierde kwartaal (september-december 2021), toont het onderzoek gebaseerd op openbare gegevens en zelfontwikkelde modellen. Ook in de financiële sector was er sprake van een aanzienlijke verbetering, terwijl het herstel in de logistieke sector veel trager verliep.
Bedrijven met 14 werknemers of minder in de voedsel- en drankensector, de horeca en de detailhandel zijn nog steeds het zwaarst getroffen. Vooral de zelfstandige ondernemers die hun diensten niet konden digitaliseren, kregen het zwaar te verduren. Over het algemeen is het aanpassingsvermogen van deze sectoren echter hoopvol gestemd. We verwachten dat veel van deze kleinere bedrijven zich zullen herstellen naarmate Nederland steeds verder uit zijn laatste lockdown komt.
 De sectoren op weg naar herstel: 
De auto-industrie leek zich volledig te herstellen tot het niveau van vóór de pandemie, gekeken naar het verwachte kredietrisico van september 2019 en december 2021.
Het CBS wees op een groei van 11% voor de productiesector in november 2021, wat overeenkomt met het lage wanbetalingsrisico die wij constateren.
Sterke verbetering van de kredietscores bij bedrijven in de financiële dienstverlening.
Met name in het eerste deel van het vierde kwartaal herstelde de voedsel- en drankensector zich prima, maar de lockdowns van december hebben waarschijnlijk meer progressie in de weg gestaan.
Ondanks een licht herstel waren de voedsel- en dranksector en de horeca in december 2021 nog steeds niet op het niveau van hoe het was in september 2019, voor de pandemie.
"De horeca en de voedsel- en drankensector zijn ongetwijfeld het zwaarst getroffen tijdens de pandemie. Er blijven zich echter nieuwe uitdagingen voordoen, zoals de beperkte openingstijden, verwachte sluitingen en een stijgende inflatie. Dit heeft gevolgen voor de werkgelegenheid, lonen en de banenmarkt, waardoor het mkb nog verder onder druk komt te staan en een hoger risico loopt", zegt Herman Peeters, Principal Consultant, Experian Nederland. "Maar dergelijke bedrijven hebben ook laten zien flexibel en veerkrachtig te zijn tijdens de pandemie. We zagen een opmerkelijke daling van het verwachte wanbetalingspercentage voor deze kwetsbare sectoren in het begin van het vierde kwartaal. We zijn optimistisch dat deze bedrijven zich in de komende 18 maanden nog meer zullen herstellen."
Dit onderzoek is gebaseerd op openbare gegevens en zelfontwikkelde modellen. Ontdek hoe Experian ook u kan helpen de kracht van data te benutten of neem contact op met een van onze specialisten.
Download the report on the status of SME health in the Netherlands during the final quarter of 2021